Homemade Ajvar
100% natural blend of high quality roasted red peppers from the Pelagonia region, roasted eggplant and spices, prepared in a way to produce the well-known taste of VaVa ajvar. This traditional recipe is a perfect addition to pasta, meat or simply on a piece of bread. VaVa ajvar does not contain artificial colors, preservatives and is gluten free. Depending on your preferences, Homemade Ajvar is available in mild and hot taste.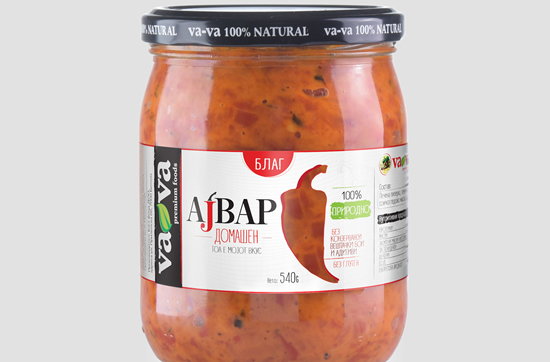 Homemade Lutenica
This traditional Macedonian product is prepared by a homemade recipe of roasted red peppers, carrots and puree of fresh tomatoes, which makes this product unique on the market by its rich and unforgettable taste. It can be widely use in every kitchen, but it is most popular as a dip, addition to grilled meat or with pasta. This product does not contain artificial colors, preservatives and is gluten free.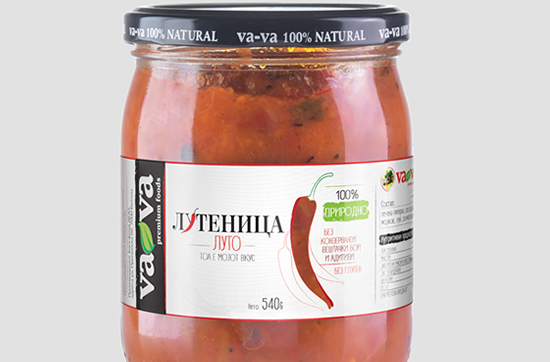 Cherry peppers with cheese
These sweet and spicy cherry peppers are stuffed with cream cheese and are
ideal as a starter, appetizer and they make a great addition to a buffet meal.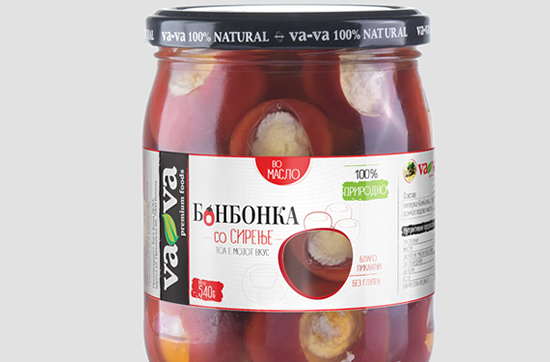 Baga food is a factory specialized in processing and conserving of premium quality fruit and vegetable products, originating from the fertile Macedonian land. The factory was established in 2002 and its high quality VAVA products for a very short period succeed to conquer the markets and consumer in Europe, USA and Australia.  
The synergy of excellent Mediterranean climate, long tradition in growing agricultural products and using modern manufacturing technology resulted with production of high quality, healthy and delicious fruit and vegetable products. Production processes does not include usage of preservatives, artificial colors and additives, which makes Va- Va products 100% natural. Our products are suitable for vegetarians and are gluten free.  
What began in 2002 as a production of few products from processed vegetable today has developed into a successful company that includes more than 50 fruit and vegetable products and specialties in the production program. The brand Vа-Vа is a synonym for premium quality, taste of tradition and consumer care. In the future we will stay committed to our goal, to satisfy the consumer needs, maintaining the high quality of the products, keeping up with the new trends and bringing the taste of tradition to the consumers worldwide.
Va-Va worldwide